Aquanife Water Polishing
Completely clean without chemicals
Water as the main component
professional satin finish
AquaNife Water Polisher
Water polishing is a process in which water acts as the main component with a specie made of mixed media.
The blanks are sprayed with this mixture under high pressure, and compared to other known methods this is not aggressive on the surface. Residues of blowing material are not embedded in the surface, bearing fits are not affected and the surface appears sealed, dirt-repellent, and is easy to keep clean.
Water polishing with AquaNife equipment is the perfect solution where a semigloss surface on aluminum, stainless steel, brass, bronze, titanium, magnesium, copper, plastic, rubber and other materials is required.
Water polishing with AquaNife is the only way to make items look like new. Is indispensable in the restoration of cars, motorcycles, mechanics.
Water polishing with AquaNife can be used to advantage to create a uniform professional satin finish on newly manufactured components.
Water polishing with AquaNife is at the same time very efficient and gentle on the components, without removing material from the workpieces.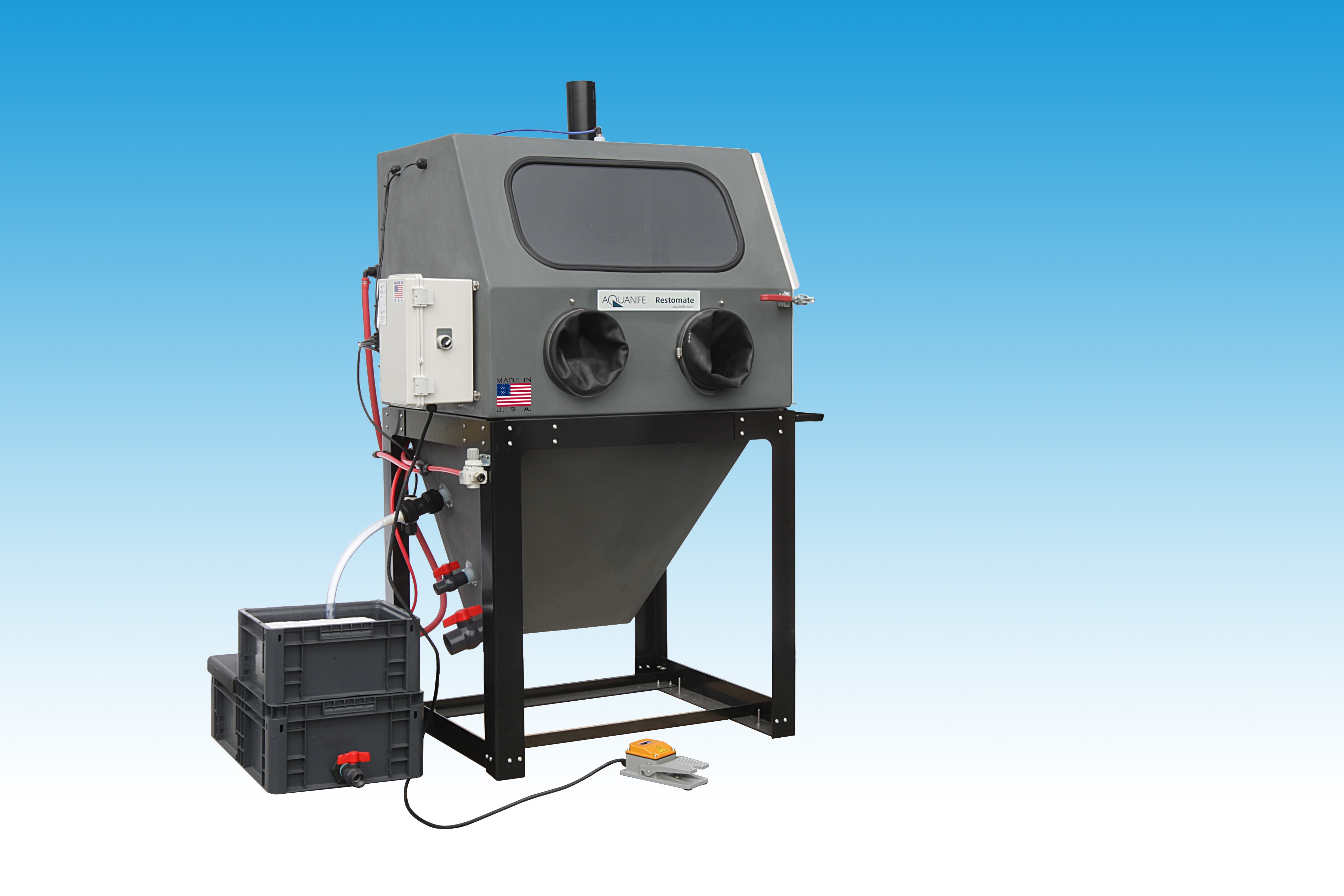 Smilet var stort hos Autosmeden, da de lige før nytår fik leveret deres nye AquaNife vandpoleringskabine Ikke nok med, at man med en AquaNife vandpoleringskabine får et mere grønt image, da alt omhandlede kabinerne foregår 100% miljøvenligt, så får man også et værktøj...
Peder Wesselsvej 21B
5220 Odense SØ
Denmark