EU distributor of AquaNife
Industrial machines
for water polishing
- completely clean without chemistry and without dust.
AQUANIFE
AquaNife water polishing is a process in which water acts as the main component with a specially made medium mixed in.
The items are sprayed under high pressure but are not aggressive on the surface. Residues of blowing material are not embedded in the surface, bearing fits are not affected and the surface appears sealed, dirt-repellent, and is easy to keep clean.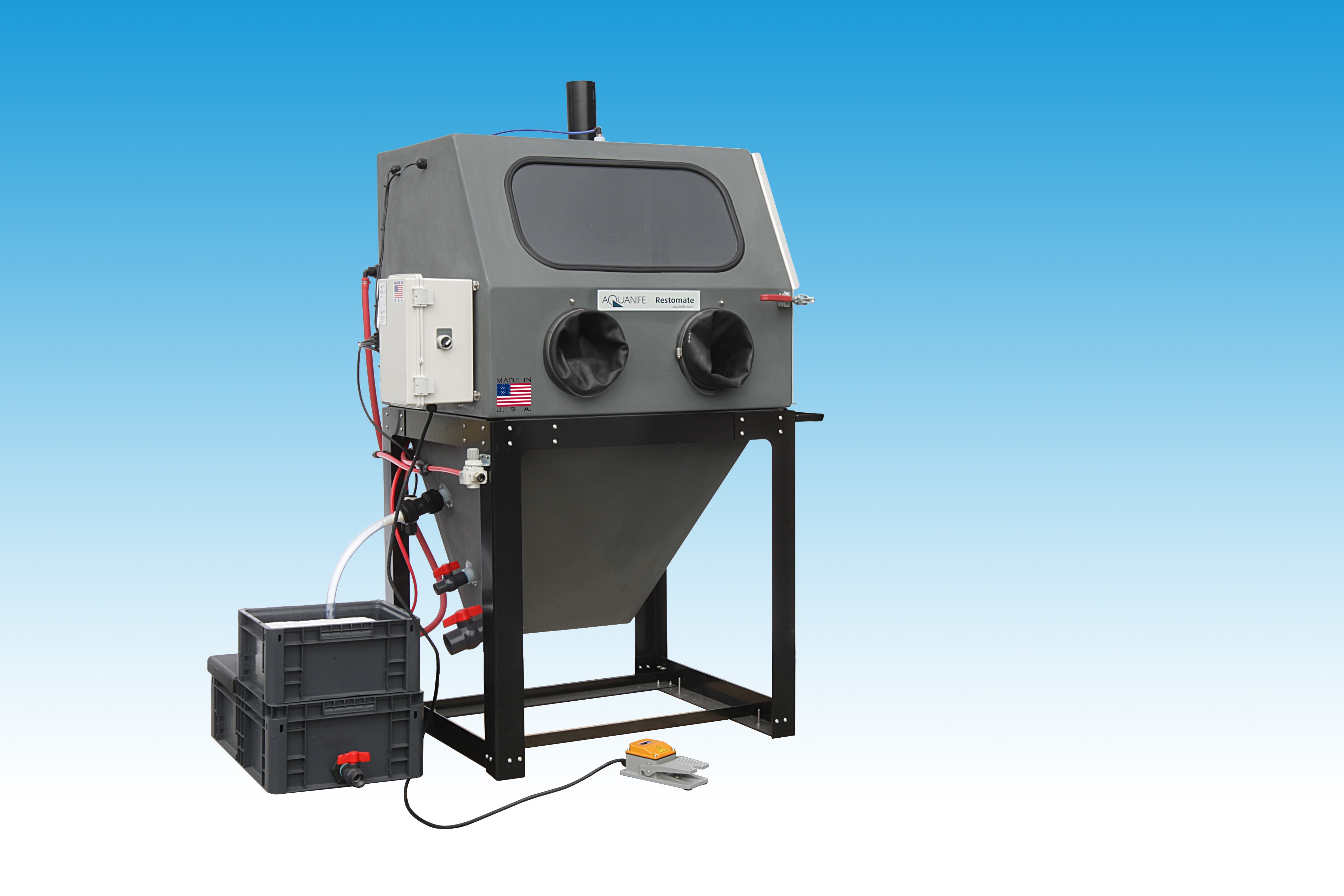 Facts about AQUANIFE
Water polishing with AquaNife is the only one
opportunity to make topics look like new.
Efficient and gentle

No wear

Does not provide media material for the topic

Beautiful professional finish

All kinds of surfaces

Dust-free

Long media life

Indispensable for the restoration of cars, motorcycles and mechanics

Uniform professional satin finish on newly manufactured components

Removes grease and oil while cleaning the workpiece
NEW
Aquanife Bench Mate water polishing machine
- completely clean - without chemistry - without dust.

First delivery in October
Limited quantity - Reserve yours now!